INSPIRED BY THE AWARD-WINNING "KEY MOVIE" SERIES, THE NEWEST FILM FROM WRITER/PRODUCER ROBIN JAY IS BECOMING THE KEYS.
Newly appointed spiritual guide Elizabeth is setting out on her journey. Her mission is to help people get through their challenges and find greater happiness by discovering how much life has to offer.  
Her first opportunity to spread her wings comes when she encounters Sofia, who, in spite of having lost her eyesight at just 14, has become quite an accomplished woman. Sofia has spent her life pursuing high-level studies, all while struggling with the many adversities life has continued to send her way. Elizabeth unexpectedly faces her own challenges as Sofia continues to resist any guidance, reluctant to accept that the circumstances in her life are happening for her, not to her.
Next up, Elizabeth's own spiritual guide, Gwen, asks for help with her great, great, great, great, great granddaughter, Emma. Emma has gone through a nasty divorce, lost her job, and has just lost her best friend. Wallowing in self-pity (and some day drinking!), Emma is in for the the experience of a lifetime as Elizabeth introduces her to experts who, by sharing their own challenges and experiences, inspire and empower Emma to reclaim her life and all the blessings she hadn't realized were hers to enjoy.
The featured experts and their dramatic stories inspire and empower us, encouraging us to embrace the 7 Keys: Appreciation, Harmony, Passion, Courage, Faith, Vibration, and Empathy. As Elizabeth strives toward mastering her new journey, actually "Becoming the Keys" proves a little more challenging than she'd anticipated!
Audiences will love the wisdom, humor, and beauty of spirit that this uplifting and inspirational film delivers. This is writer/producer Robin Jay's third film in The Key Movie series, and is directed and edited by Michael Su.
Jay reprises her role as Elizabeth, and is joined by some of today's top thought leaders, including Brian Tracy, Dr. Joe Vitale, Dannion Brinkley, don Miguel Ruiz, and featured experts from around the world. Along with Jay, the narrative cast includes newcomer Elizabeth Peters, Cheryl Truesdale, Rachel Magario, and powerful cameos from Kathryn Brinkley ("Gwen.")
About The Producer / Writer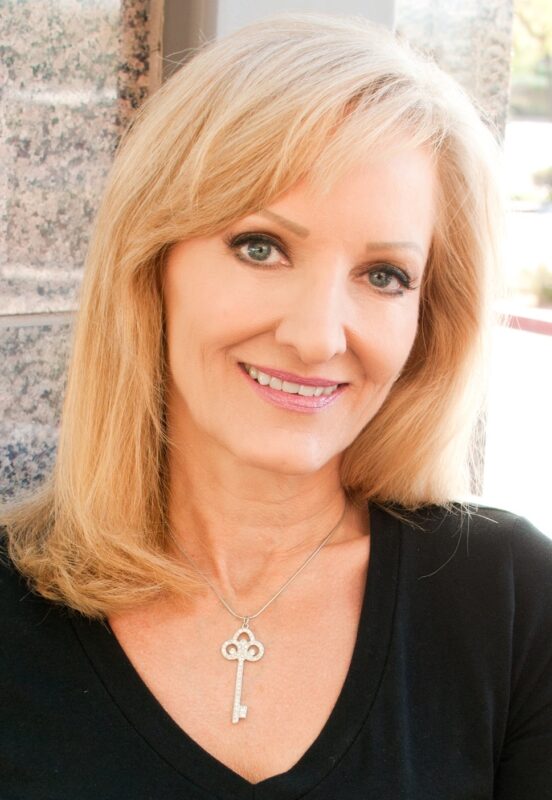 "It was my goal to write and produce films that could offer life-changing and empowering lessons, but I wanted to make them more entertaining, more fun. That is how I came up with the idea to create a hybrid film … one that features a fictional (narrative) story and a few fictional characters who are dealing with challenges.
"Thanks to the magical storylines, experts and thought leaders from around the world are able to appear to help the characters as they move forward on their journeys. Presenting their experiences and stories in this way makes the viewing experience so much more engaging. Plus, as the viewers witness the characters along their journey, the viewers become empowered, too. And, it's more engaging because viewers gain a vested interested in a positive outcome for the characters."