Speakers Bureau President on Professional Speaking Misunderstandings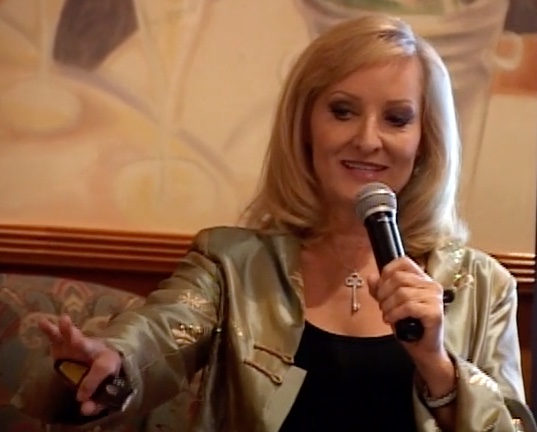 As Speakers Bureau President for the Las Vegas Convention Speakers Bureau, I hear from professional motivational speakers every week who want to get listed on the LVCSB.com site. Of course they do! I love serving my clients and booking incredible speakers for conventions, conferences, and events. And, I love cutting checks for those speakers. My clients are happy, the speakers are happy, and I'm happy. Yet, in the 10+ years that I've been running this speakers bureau, I've come to appreciate that the speaking industry is one of the most misunderstood industries.
Misunderstanding #1: As Speakers Bureau President, I've Realized Many Speakers Fail to see Professional Speaking as a Business
Most motivational speakers choose to become professional speakers because they want to share their experience. Perhaps they overcame tremendous adversity. Often, they have a deep understanding of business, sales, leadership, or change. Whatever their expertise, most speakers have their heart in the right place. And, fueled by their desire to share that experience, they declare themselves to be "Professional Speakers."
Misunderstanding #2: Speakers Bureau President Says, "Professional Speaking" is Vastly Different than Speaking to Friends or Colleagues
Speaking professionally (ie: getting PAID to speak) is 100% different than speaking in front of friends or colleagues. If you've ever worked for a company where a budget-conscious CEO decides he/she will say a few words at the annual meeting instead of splurging for the expense of a professional motivational speaker, then you KNOW how dynamic a meeting can become when a professional speaker takes the stage. A talented motivational speaker can electrify a room, get tired employees on their feet, engaged in their presentation. Attendees will come away with new ideas … their wheels turning with fresh ideas for productivity, sales, or their own leadership style. 
Misunderstanding #3: As Speakers Bureau President, I Assure You – It Can Be Easy to Start Earning Thousands Speaking Professionally 
Let me qualify this; it's easy if you know how the industry works! If you never took the time to understand the speaking industry, or you see other motivational speakers earning tens of thousands of dollars and think, "I could do that!", you may find yourself struggling … for years! And, you can end up spending tens of thousands of dollars trying to learn how the professional speaking industry works. It doesn't have to be that way. It IS easy. You just need to decide you're going to take your speaking seriously. Invest in yourself and get the right people to help you.
Remember, the "expert industry" is an unregulated industry in the United States. That means ANYONE can claim to be a coach, a consultant, a speaker or a speaker trainer. Do your research before you hire a speaker coach and find out what their clients have to say about them. I love to receive glowing testimonials. Anyone you hire should be able to provide you with names and contact information of people they've helped. 
For more information on becoming a successful speaker, click here to register for my FREE, LIVE webinar, "Introduction to INSIDER'S SECRETS: Keys to 6-Figure Speaking." Several dates and times are available.